If you're thinking about buying your first Patek Philippe, we're glad you stopped here before you did. In the world of luxury watches there are countless brands that get thrown in our faces on a daily basis. From Omega to Breitling, Rolex and many more. Combined, these three brands spend an estimated $150 million dollars per year on advertising to ensure that it is known by all that they are the forefront of luxury. However, there is one brand that spends a small fraction of that amount and is still known to produce some of the world's highest quality watches. They produce approximately 50,000 watches a year — 35,000 of which are mechanical men's watches. It is thought of by many as the pinnacle of Swiss watchmaking. That brand is Patek Philippe. Since its inception in 1839, it has remained an independent and family-owned watch manufacturer. If you are one of the lucky few searching for your first Patek Philippe, here is some basic information you should know before going out and buying one.
Patek Philippe currently offers approximately 200 models. The best way to organize these watches is into several subcategories or "families." The majority of men's watches include the Calatrava, Nautilus, Aquanaut, Complicated, and Grand Complication families.
Patek Philippe Families
1 of 5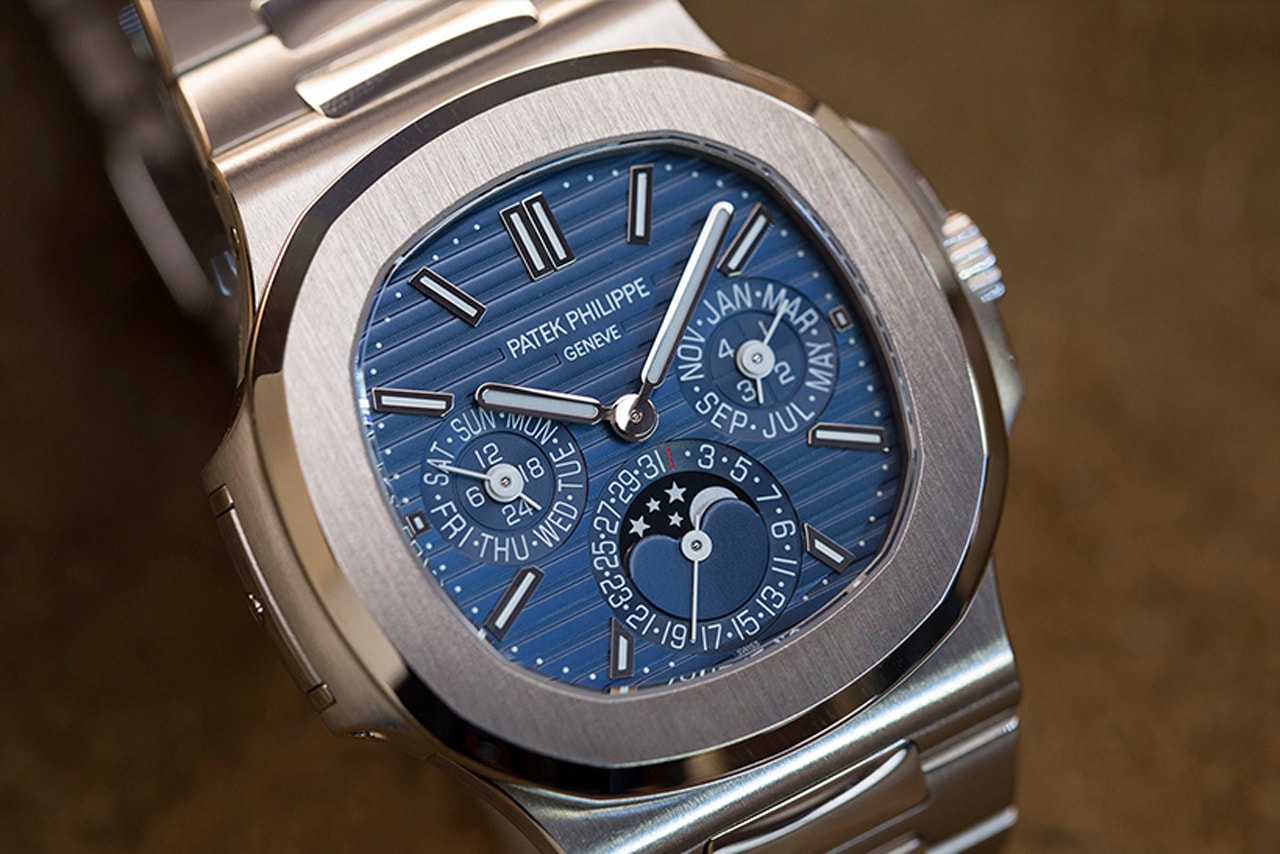 2 of 5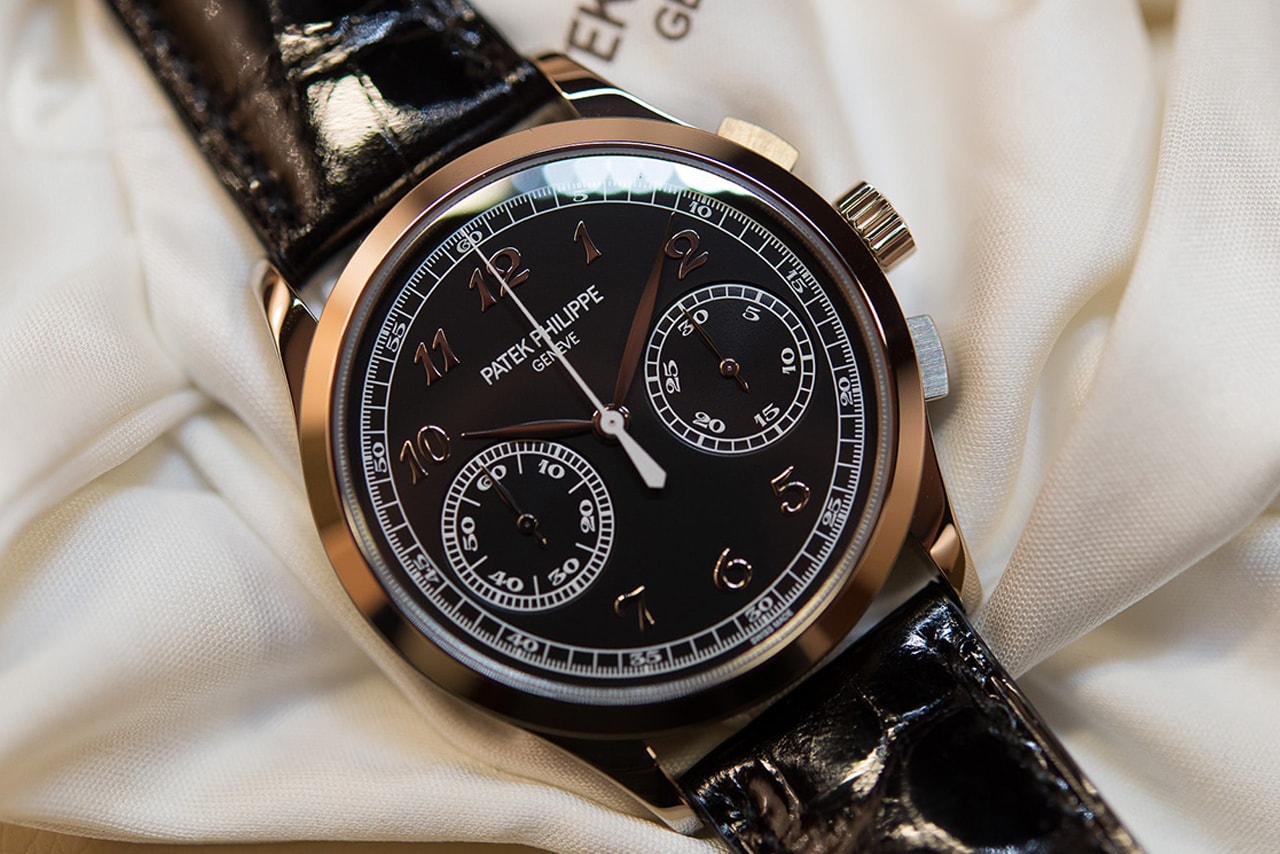 3 of 5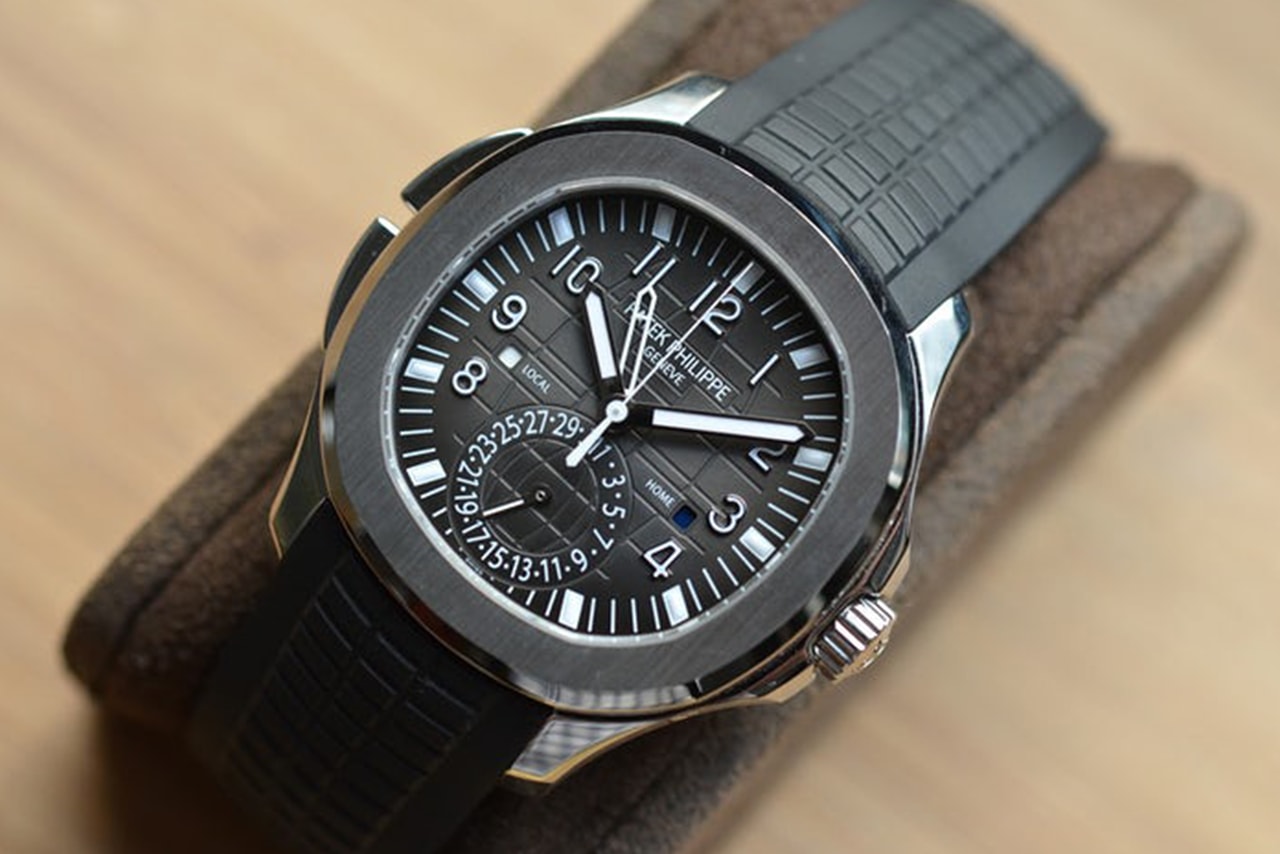 4 of 5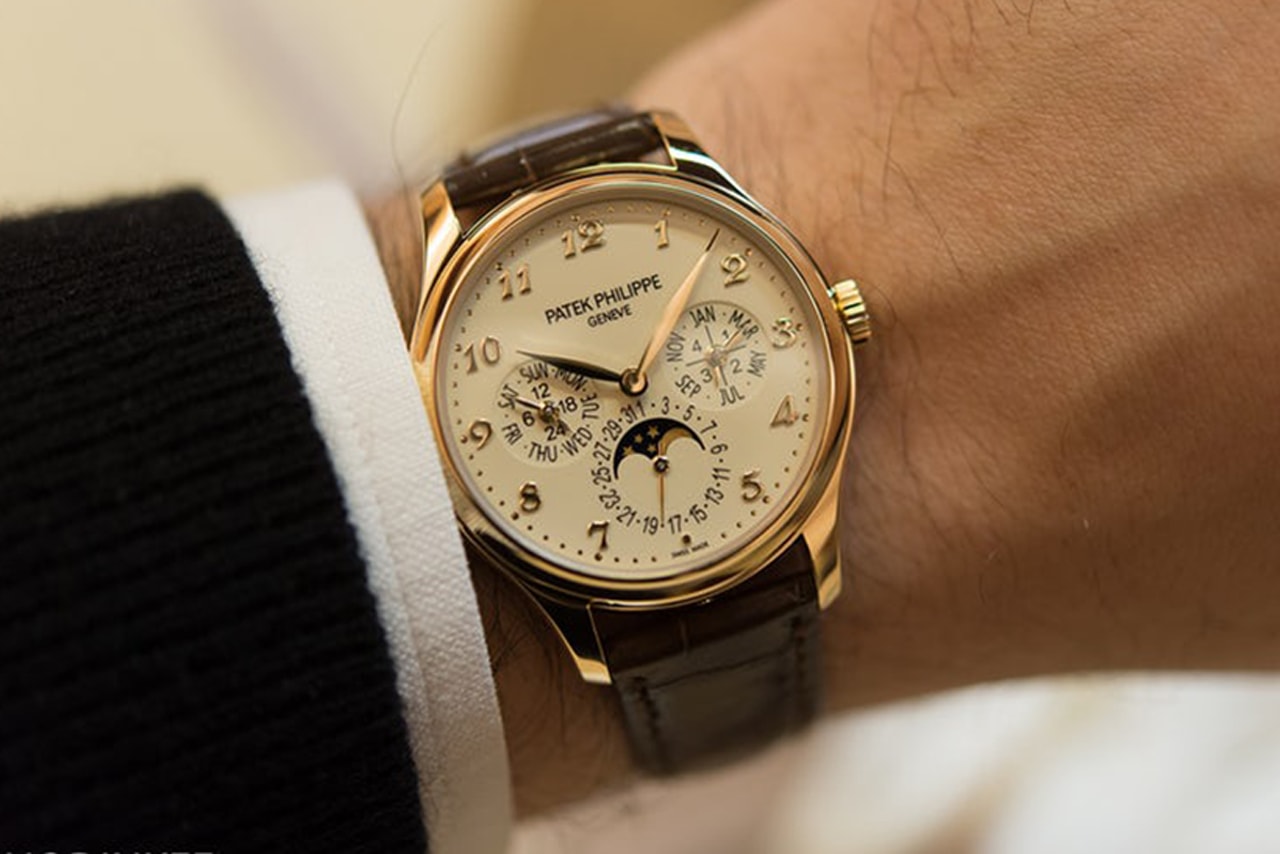 5 of 5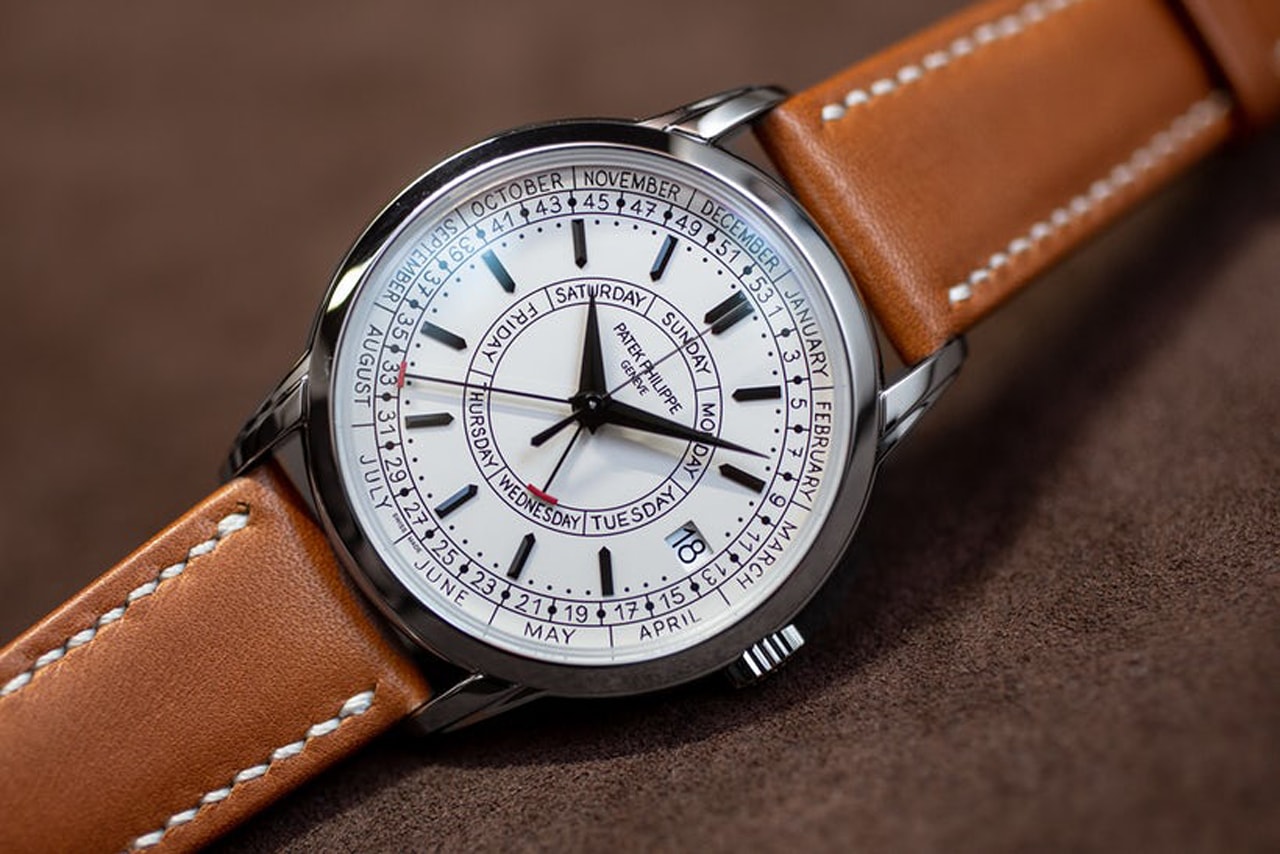 Under each of these families sit many different models. These models are often differentiated and referred to based on which complications they have. For example, a standard three hand (minute, hour, seconds hands) Nautilus with no complications is often referred to as just a Nautilus. A Nautilus that has an annual calendar is often referred to as an annual calendar Nautilus. To make things a bit more confusing, a majority of collectors and enthusiasts don't refer to the models by name at all, but rather by their designated reference/model number. A basic three-hand Nautilus with no complications has a reference number of 5711/1A.
1 of 2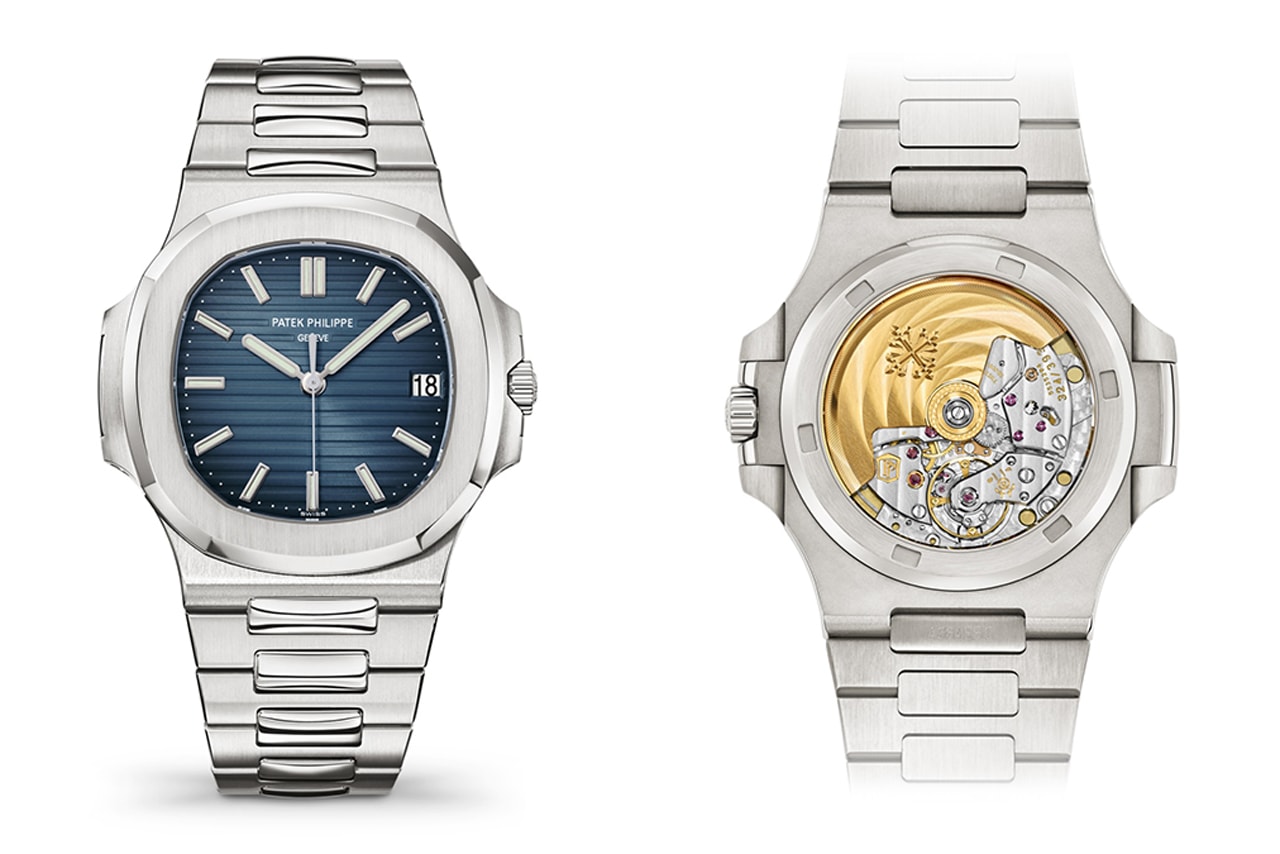 2 of 2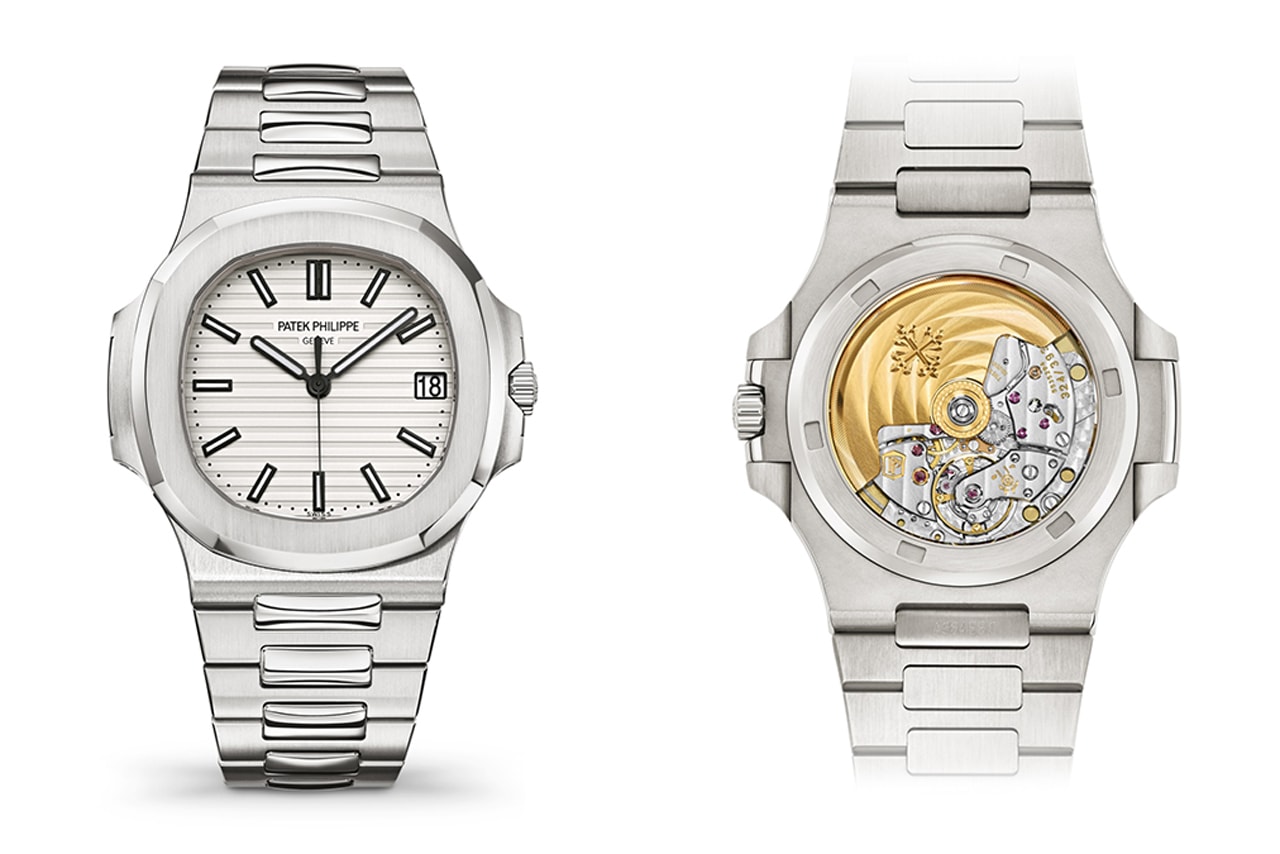 An Annual Calendar Nautilus has a reference number 5726/1A. If you are just starting out, it is advised by us that you know the reference of the watch you are interested in before visiting your local authorized dealer. This ensures there is no confusion as to which watch you are requesting. Additionally, it is an indication to your authorized dealer that you have done your research.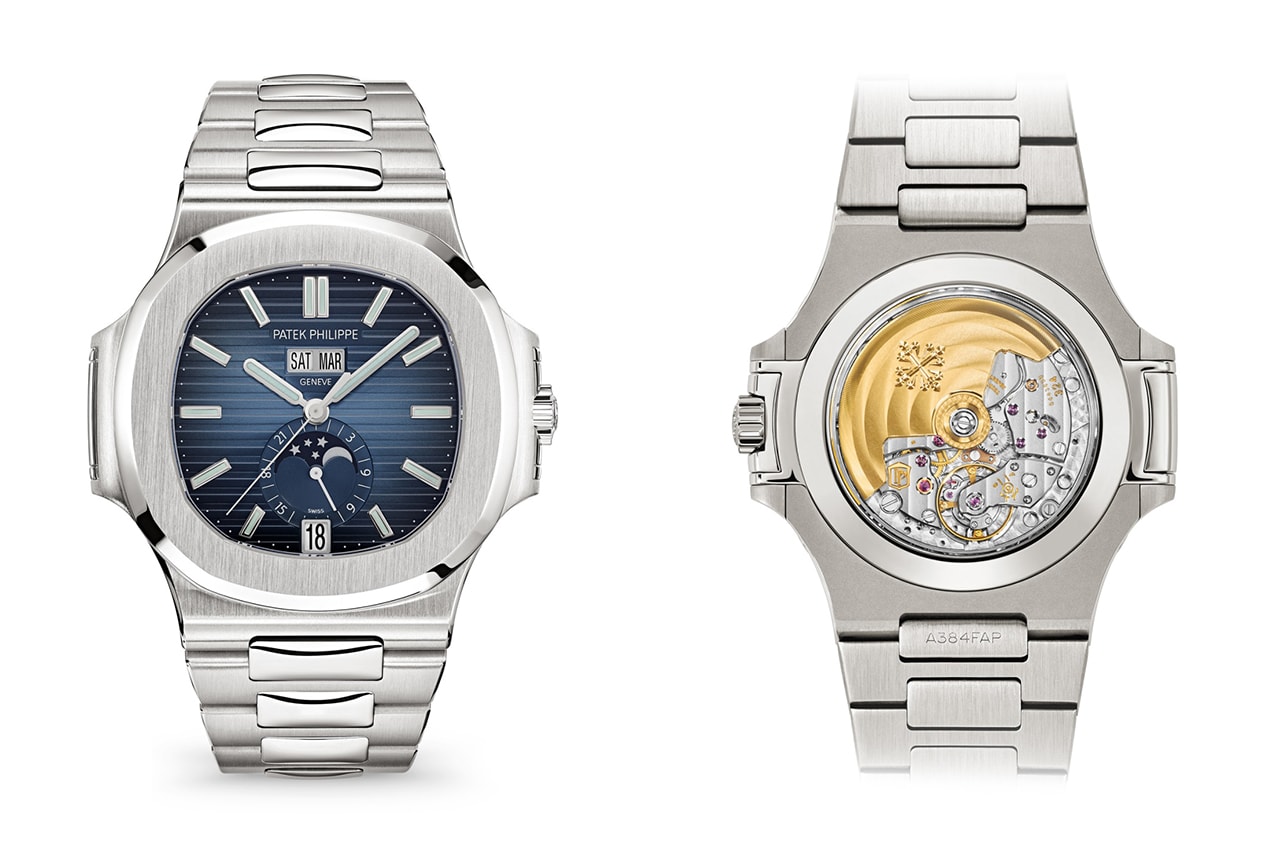 When looking at different models, we see that most are made out of either rose gold (notated by the letter R), yellow gold (notated by the letter J), white gold (noted by the letter G), and stainless steel (notated by the letter A). Patek Philippe states to this day stainless steel is the most precious metal they produce. This is due to the fact that some of the most expensive auction pieces to have ever sold were stainless steel variants of a model normally fitted with a precious metal. Some of these include the model 1518 in steel that sold for over $11 million USD and a limited production 5004A in steel that sold for nearly $550,000 USD. Patek Philippe is also very selective over which models are offered in stainless steel.
1 of 2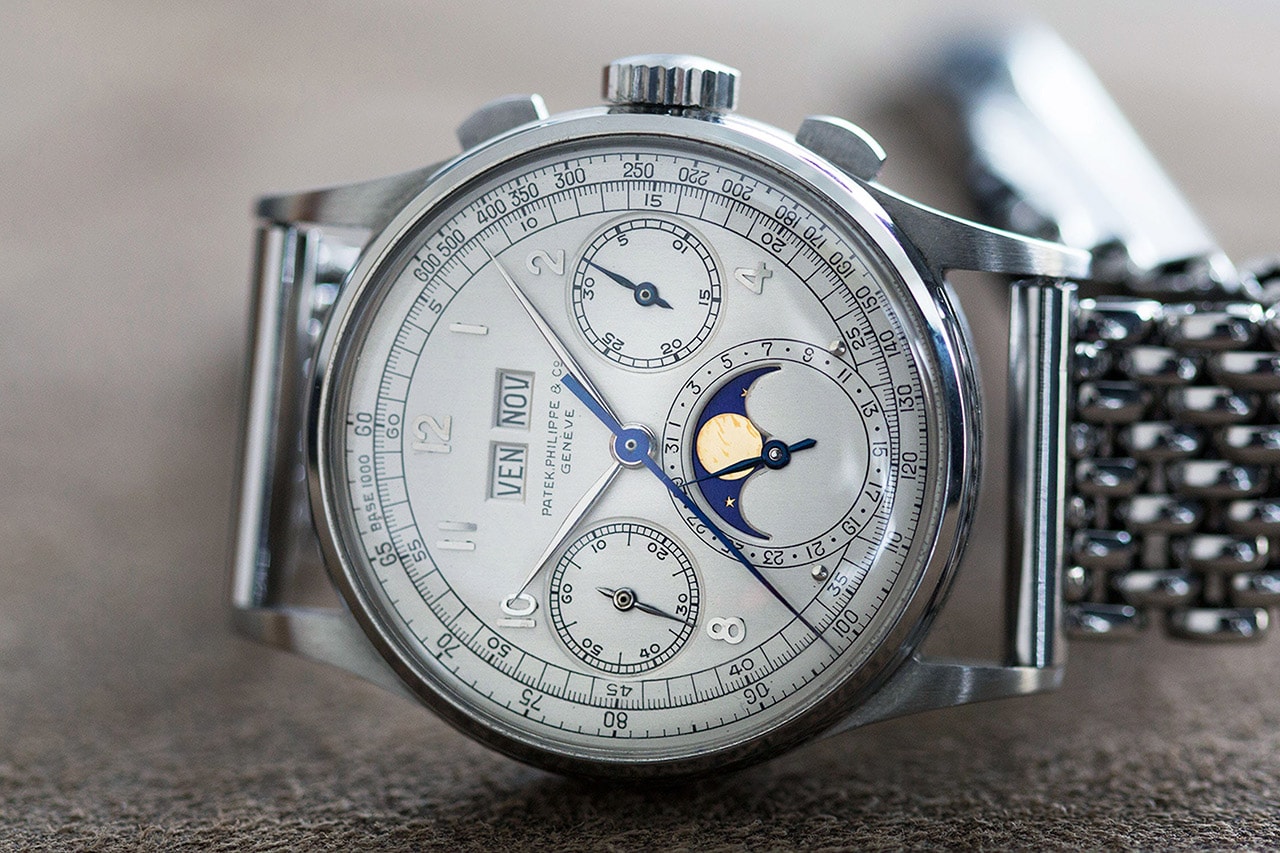 2 of 2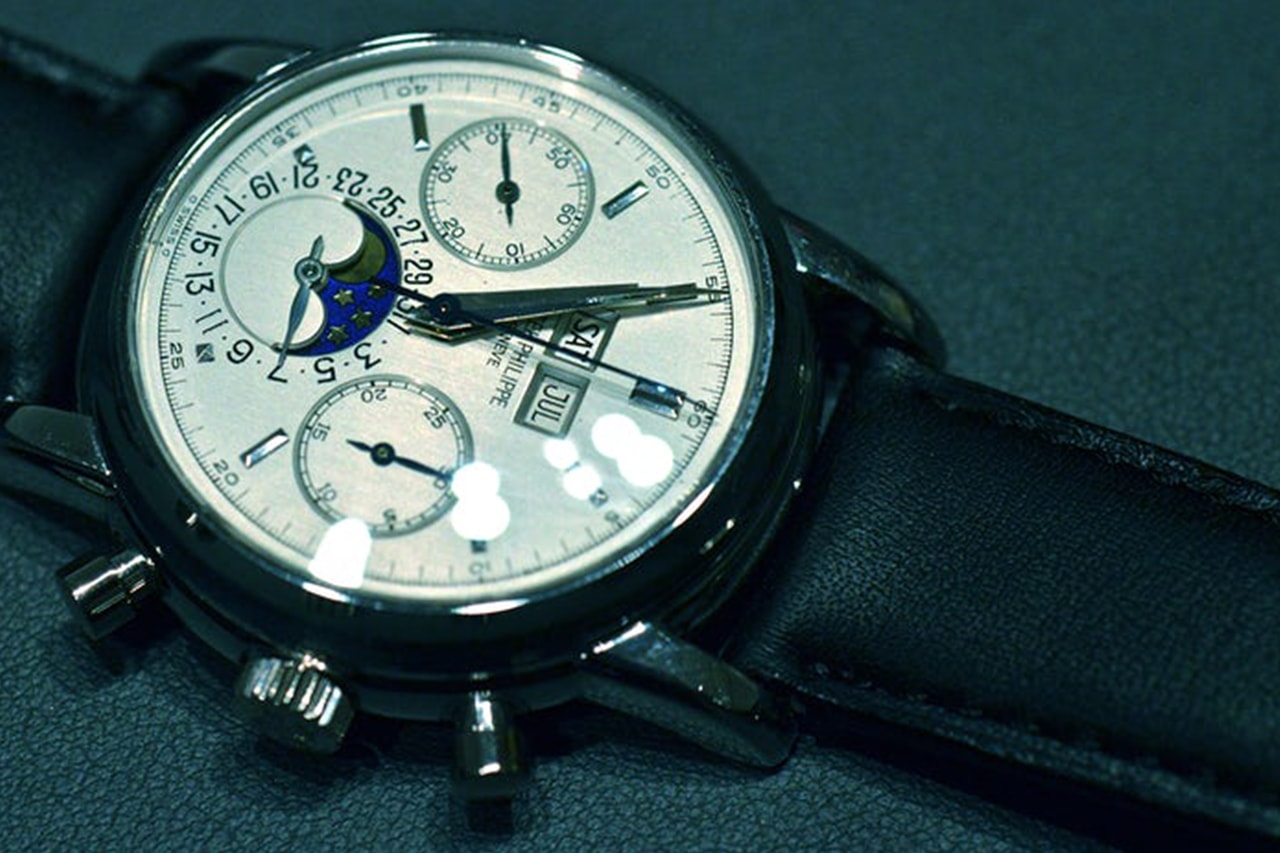 There are three major avenues people use to buy Patek Philippe watches. There are Patek Philippe Salons, Authorized Dealers and the secondary market dealers. Patek Philippe owns and maintains three Salons throughout the world where you can purchase a watch. The next option to acquire your Patek Philippe is from a third party owned jewelry store or a stand-alone boutique that is authorized by Patek Philippe to sell its watches. The non-Patek Philippe affiliated option is the secondary market. The secondary market includes resellers and grey market dealers. These three points of sale will be discussed in greater depth in a future article.
A majority of first time Patek Philippe buyers will gravitate towards entry-level models priced $19,000-$30,000 USD. Within this price range buyers have several options to choose from; the Calatrava, Nautilus and Aquanaut families.
From these families, only models from the Calatrava family will be readily available at your local authorized dealer. These models include the Calatrava 5196 as well as the Calatrava 5227 and they are two stunning examples of dress watches that Patek Philippe has evolved and refined over decades. If you are planning to buy a Calatrava for your first Patek Philippe — you should have two goals. First and foremost is to secure a discount. The second is to let your…